What's New
---
April 25 2018
Smart 1-Line Coming Soon!
Based on a rugged, fully enclosed, touch screen industrial computer with a solid state hard drive the Smart 1-Line™ is URC's modern turn-key solution for monitoring your AC-PRO® and AC-PRO-II® networks at one convenient location. Document, store, and access all your breaker data using built-in software for: Settings, Time Current Curves, Trip History, Waveforms*, and more.
Visit our promotional page or sign up for our e-mail newsletter to stay up-to-date with the Smart 1-Line release.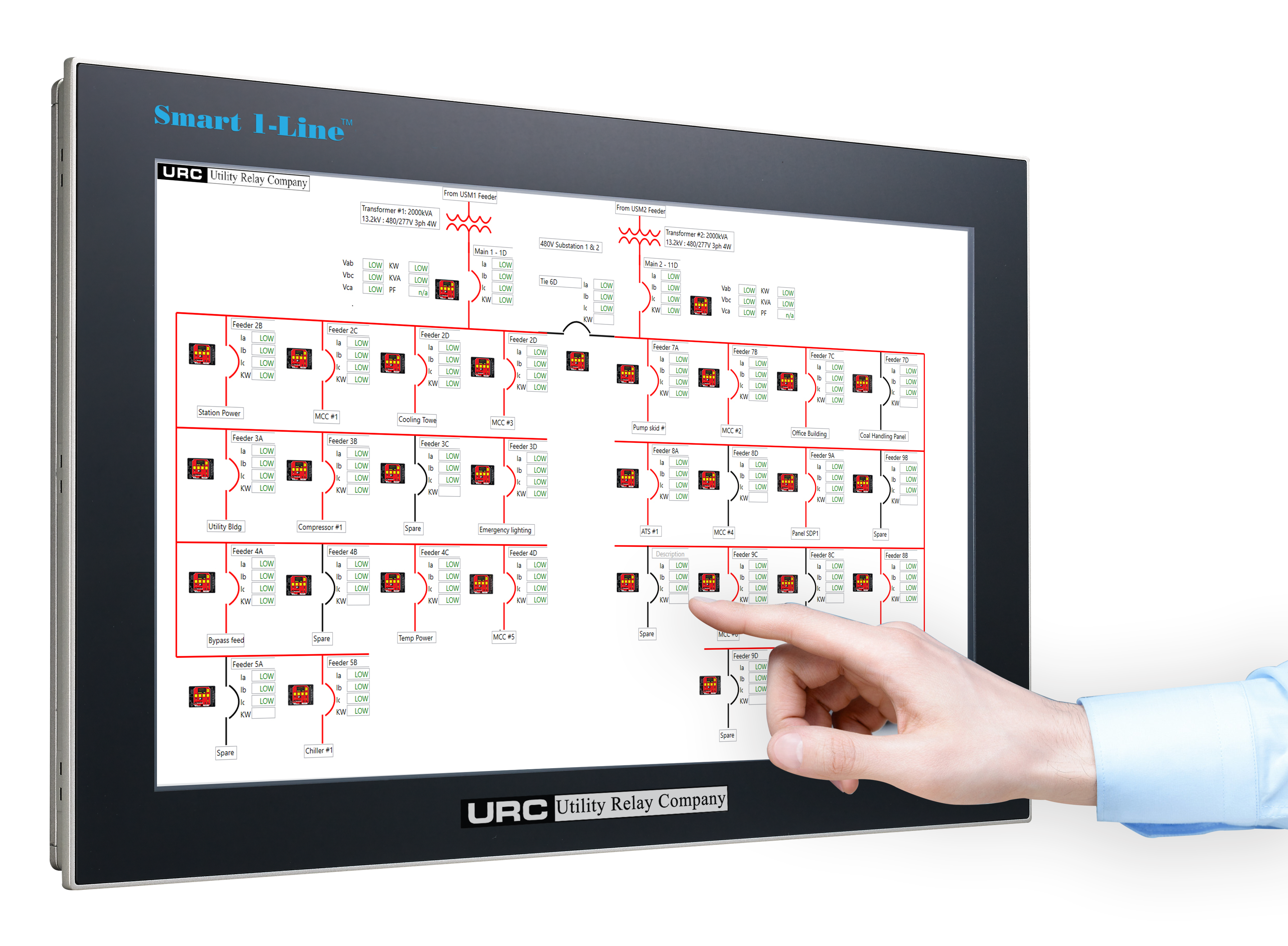 ---
November 7 2017
V2 Firmware for AC-PRO-II Now Available
We have released a firmware update for AC-PRO-II which includes a vareity of new features and updates. For a full rundown please head over to our firmware page.
Firmware Release notes and FAQ can be found here.
Please contact us for additional information or assistance upgrading your AC-PRO-II Firmware
Contact Us
---
September 26 2017
22 Years of Excellence
URC is proud to celebrate 22 years of success and growth in the Low Voltage Circuit Breaker Industry. Not many companies can say they have had as much success, growth, and dependable service over their lifetime. Join us in celebrating our success and commitment of excellence to our customers.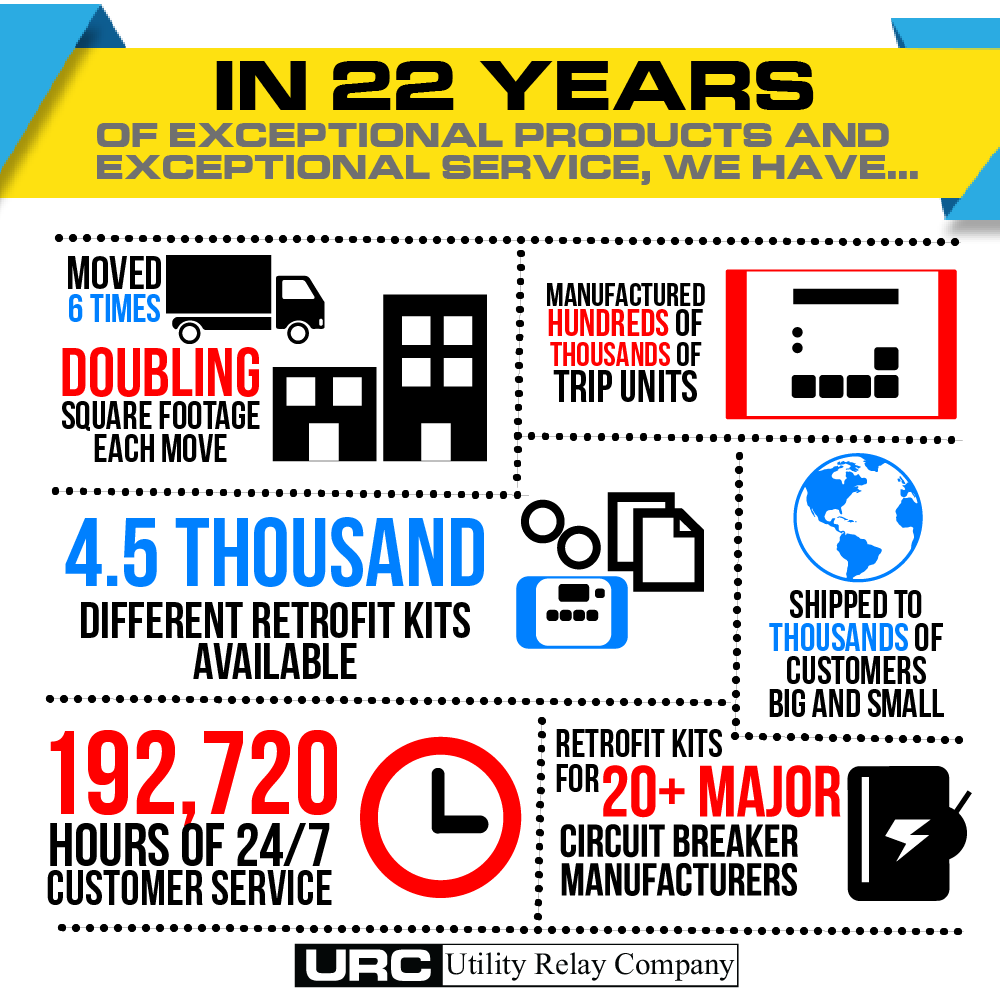 ---
September 1 2017
Test Set Information Available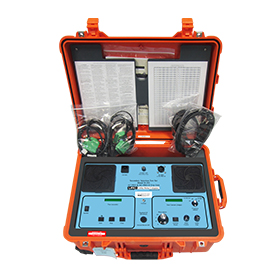 We've added product information for all three of our test sets to our list of products offered from Utility Relay Company. Test sets are avaialble for the:
• AC-PRO and AC-PRO-II
• AC-PRO-MP and AC-PRO-MP-II
• ZERO-Hertz.
URC is also currently seeking a talented Electronics Firmware Test Engineer. Job details can be found on our careers page.
---
June 12 2017
Recommended Procedure for Installing a Replacement AC-PRO-II Trip Unit
---
May 7 2017
The Reality of UL Listing of Retrofit Kits on LVPCB
Importance of UL Listing
UL is a world recognized leader in product safety testing and certification. UL Listing is a valuable tool to facilitate acceptance of equipment. For a product to be UL Listed it must pass rigorous examination, testing and surveillance that demonstrate compliance with nationally recognized......continue reading
Follow us on social media for up-to-date company infomation including product releases, job openings, and more.
---
Listed below are the latest retrofit kits available from Utility Relay Company.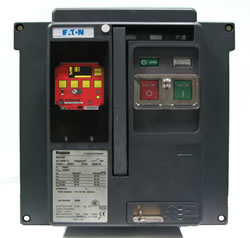 Eaton, Magnum DS
Kits available for 800A to 6000A breakers
Reuses the existing actuators
Modbus communications standard with
the AC-PRO-II®
Power and voltage information available with the VDM
ORDER NOW, From our Kit Ordering Guide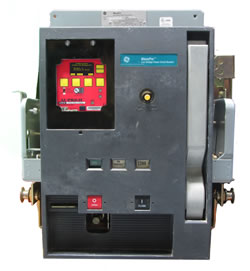 GE, WavePro
Kits available for 800A to 5000A breakers
Kits are available that reuse the existing actuators or use new mechanical auto reset actuators.
Modbus communications standard with
the AC-PRO-II
Power and voltage information available with the VDM
ORDER NOW, From our Kit Ordering Guide
---
Siemens, SB
Kits available for 400A to 5000A breakers
Reuses the existing actuator
Modbus communications standard with
the AC-PRO-II
Power and voltage information available with the VDM
ORDER NOW, From our Kit Ordering Guide
---
Square D, SEF/SED
Kits available for 800A to 4000A breakers
Reuses the existing actuator
Modbus communications standard with
the AC-PRO-II
Power and voltage information available with the VDM
ORDER NOW, From our Kit Ordering Guide
Westinghouse, SPB
Kits available for 800A to 4000A breakers
800A to 3000A uses new CT's
4000A breakers use existing CT's
Modbus communications standard with
the AC-PRO-II
Power and voltage information available with the VDM
ORDER NOW, From our Kit Ordering Guide
Siemens, WL
Kits available for 800A to 3000A breakers
Reuses the existing actuator
Modbus communications standard with
the AC-PRO-II
Power and voltage information available with the VDM
Coming Soon to our Kit Ordering Guide