Trip Unit Retrofit Course at Powertest 2023

Upcoming Sessions
Date
Contact
Low Voltage Circuit Breaker Modernization
Powertest Day 4 Seminar
Sat March 11
8am – 11:45am
We are very excited to be taking our breaker modernization course to this year's NETA PowerTest in Orlando, Florida! Read about the re-tooled course we are calling, "Low Voltage Circuit Breaker Modernization" below and register for PowerTest today!
About The Course:
The Utility Relay Company Low Voltage Circuit Breaker Modernization Course is a modified version of a three-and-a-half day, 28 Continuing Technical Development Credit (CTD) workshop that has been a NETA Recognized Course for nearly five years.
The course combines classroom instruction and hands-on experience to provide new and veteran technicians alike with a solid understanding of the trip unit retrofit process.
Attendees should have basic knowledge of AC and DC electricity and be familiar with low voltage circuit breakers.
The course is led by degreed electrical and mechanical engineers with decades of combined experience designing electronic trip devices and retrofit components for hundreds of low voltage AC and DC molded case, insulated case, and power circuit breakers.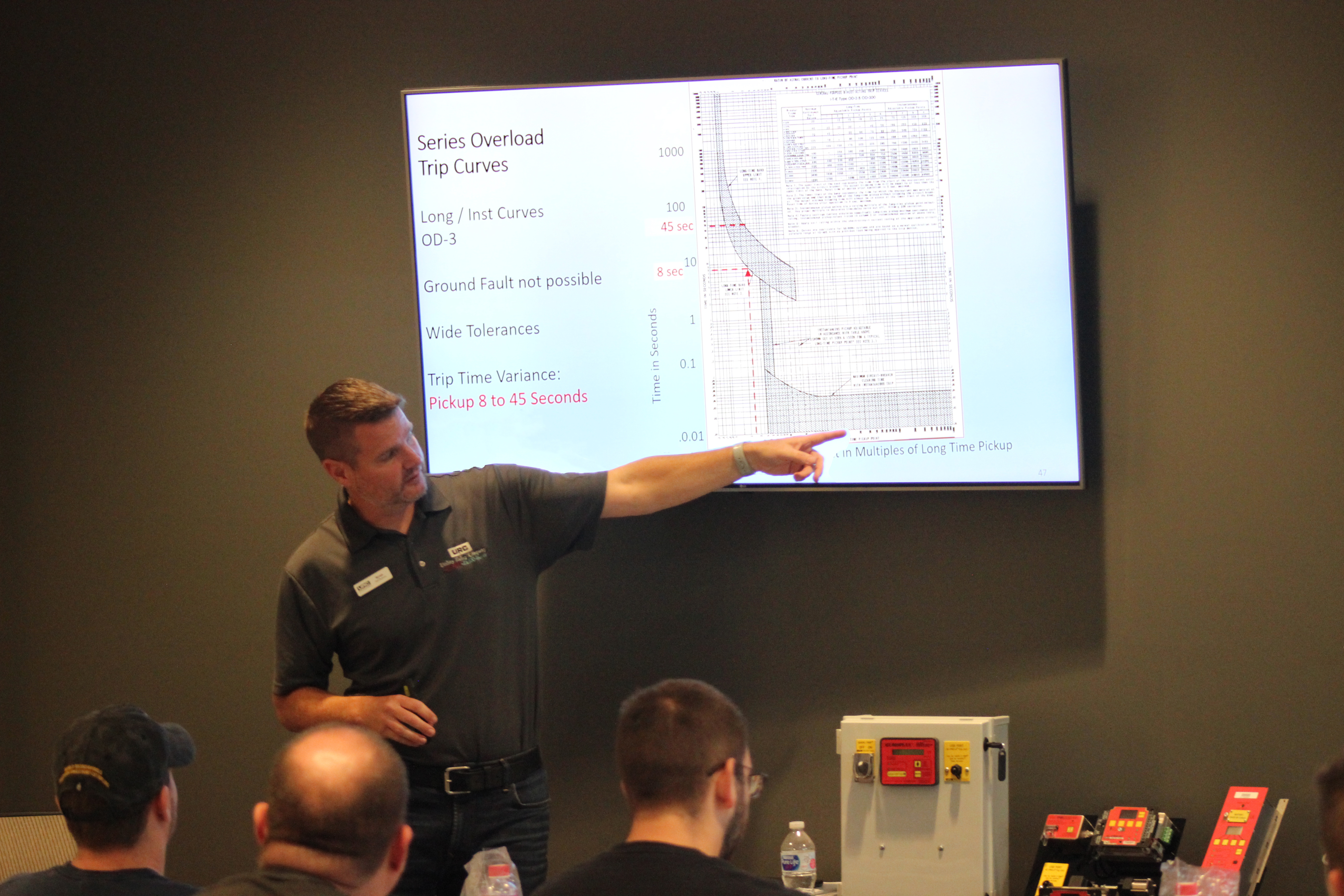 Students will learn about the different types of LV circuit breakers and the evolution of protective technology, ranging from series overloads to modern day microcontroller-based trip units. The course will go into detail on actuator and CT fundamentals; how to read and understand time-current curves (TCCs); the different types of offered protection (LSIG and maintenance settings); basics of device coordination; modern trip unit features such as arc flash mitigation, communications, and mechanism time measurements; how to prepare breakers for upgrade; and secondary injection testing and commissioning of the retrofitted circuit breaker.
The course is designed to be interactive with portions being hands-on. The interactive portion will include use of secondary injection test sets and software for settings, trip data, and testing with time current curves.
We Look forward to seeing you in Orlando!
Find out more about PowerTest