Products
>
Smart 1-Line
Smart 1-Line™ HMI Computer
---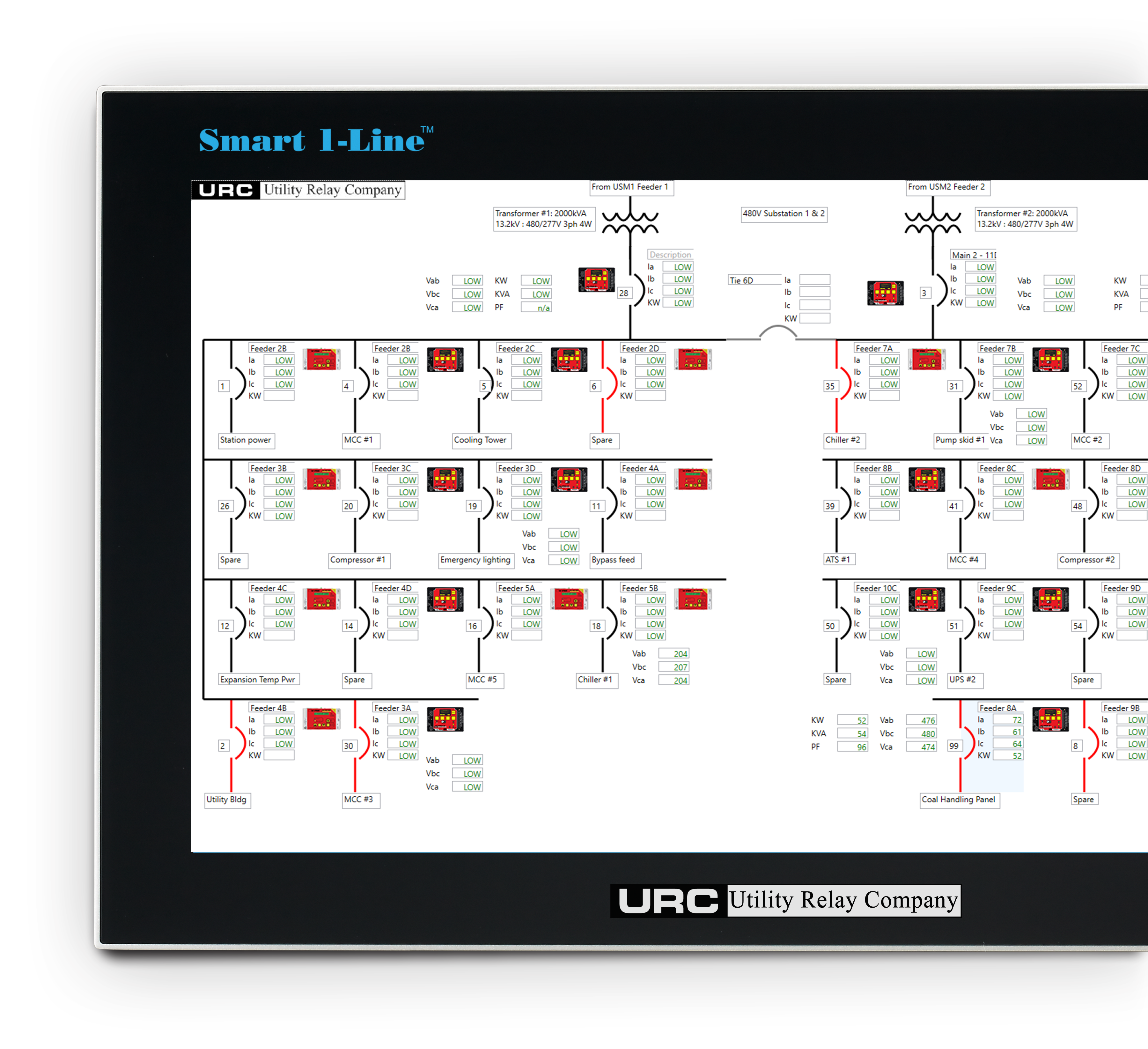 A pre-engineered system designed to simplify the installation and configuration of a local HMI.
Based on a rugged, fully enclosed, touch screen industrial computer with a solid state hard drive the Smart 1-Line™ is URC's modern turn-key solution for monitoring your AC-PRO® and AC-PRO-II® networks at one convenient location. Document, store, and access all your breaker data using built-in software for: Settings, Time Current Curves, Trip History, Waveforms*, and more.
The Smart 1-Line™ features include:
High Definition Color Touch Screen
Designer and Run-Time Mode
Allows Remote Breaker Tripping
Determine Substation Status at a Glance
Field Configurable to Match 1-Line Drawing
Software for Full Modbus Communication
Ethernet Port for Connection SCADA System
Designed for Switchgear or Control Room
RS-485 Communications to AC-PRO® & AC-PRO-II®
Ships With Software Pre-Installed
Display one-line diagrams, waveforms*, alarms, currents, power, energy, breaker open/close status,
and more.
*AC-PRO-II with updated firmware required to view waveforms**AC-PRO-II with VDM required for voltage, power, and energy data**AC-PRO with PT module required for voltage, power, and energy data*




Be the first to know about the Smart 1-Line release
High Definition Color Touch Screen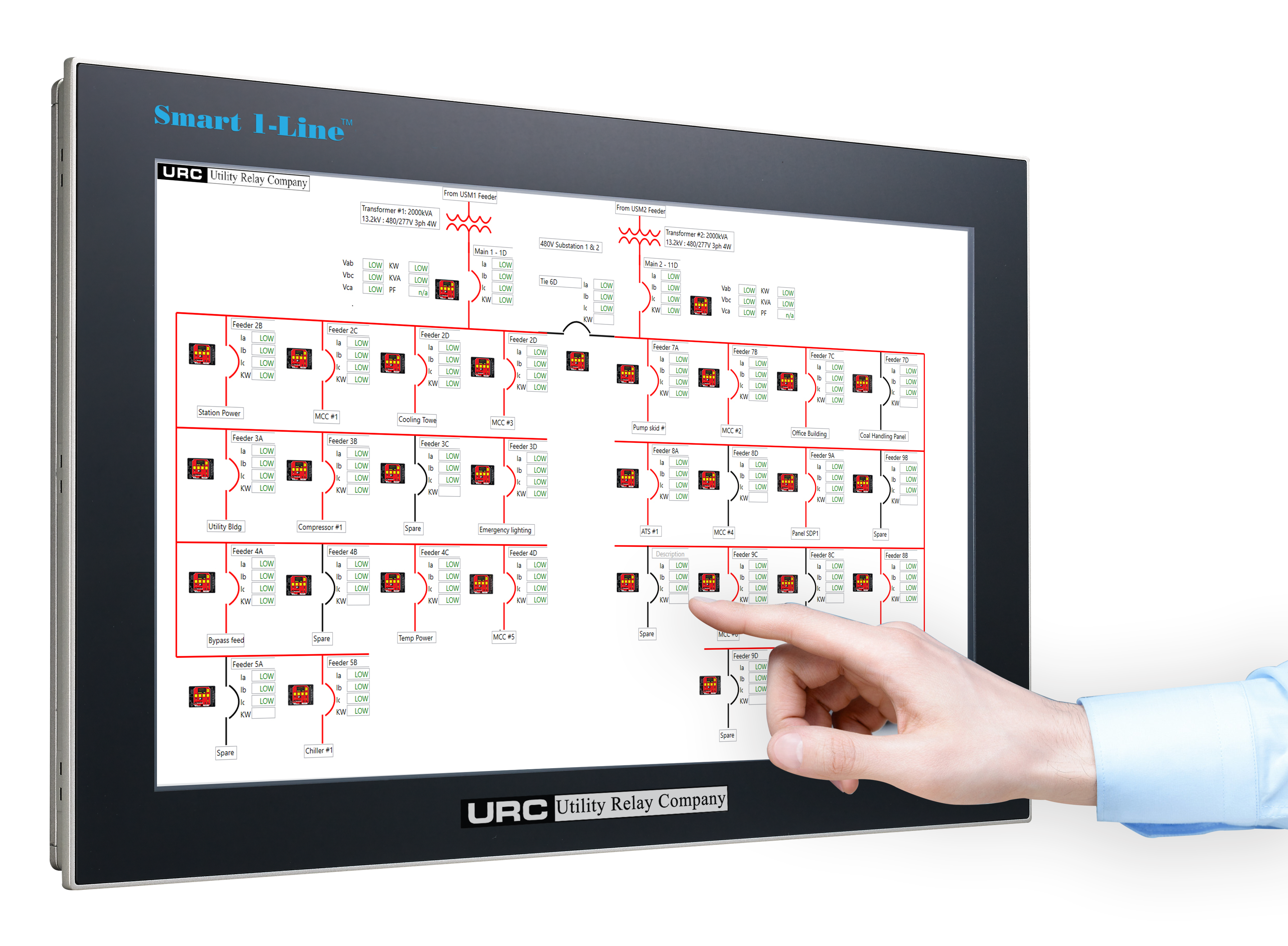 The Smart 1-Line uses a vibrant, high-definition industrial touch screen to
provide an intuitive easy-to-use interface.
Designer/Run Time Mode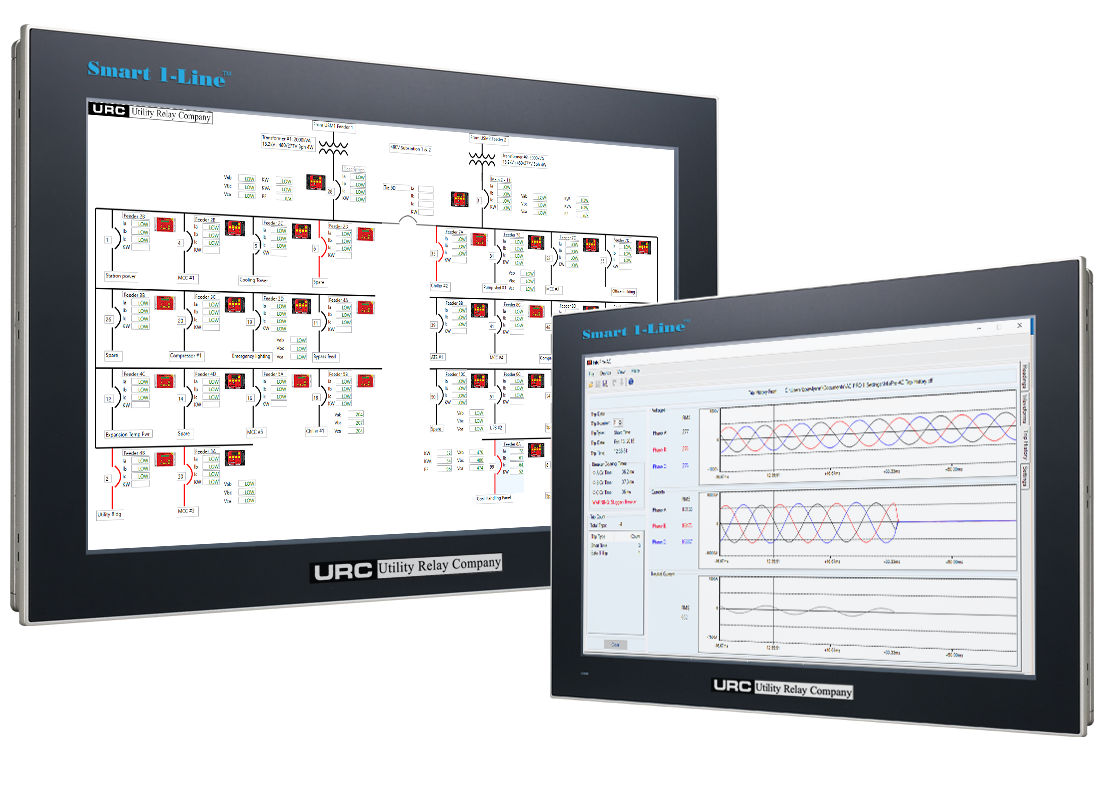 Construct and run your one-line quickly and easily using our built-in Design Mode.
Swap to Run-Time mode to view your Smart 1-Line diagram with Modbus communications data.
One Line Diagrams & Waveforms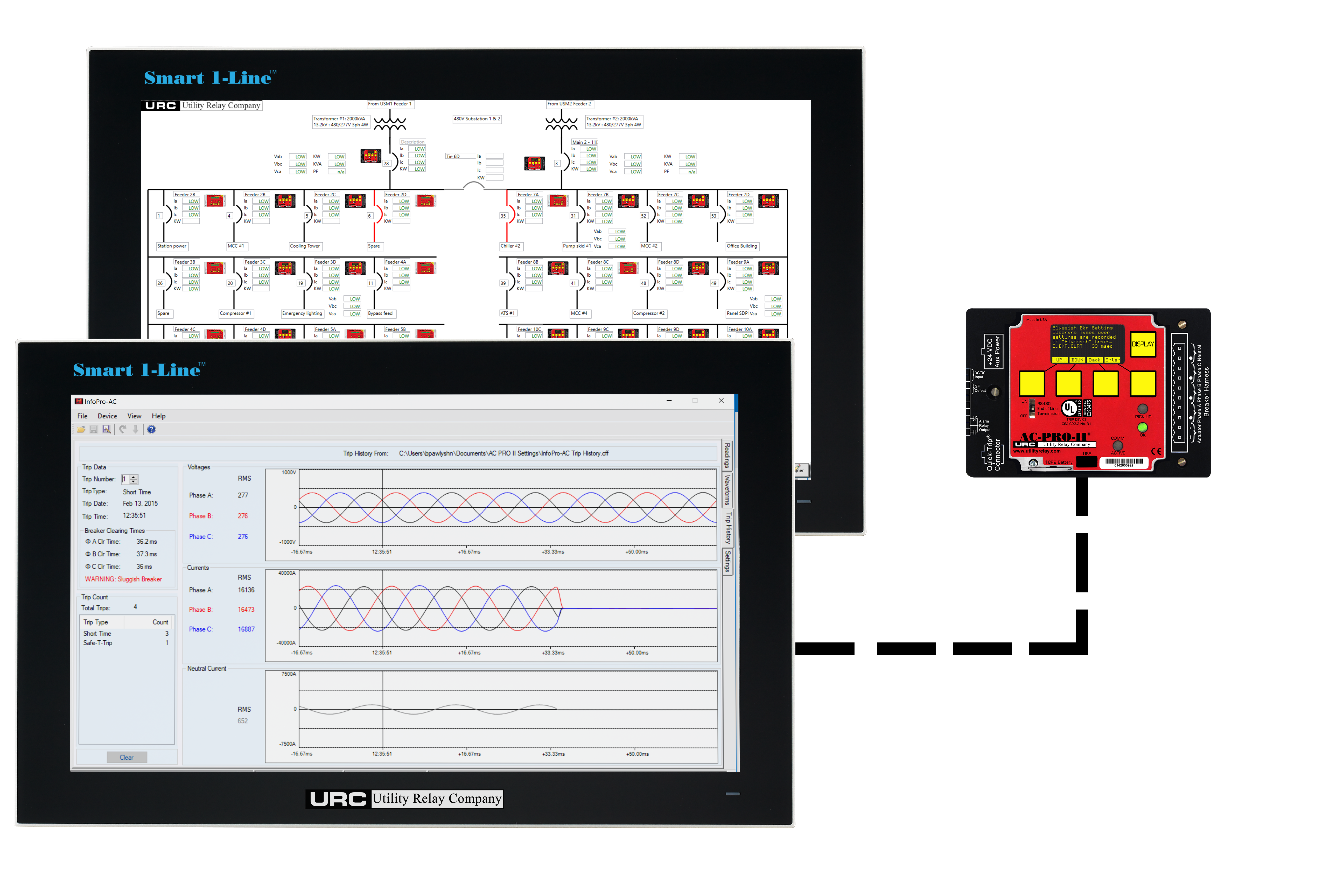 See your waveforms and one-line diagrams on demand with the Smart 1-Line's built-in Info-Pro-AC software. Simply tap the breaker diagram in Run-Time mode to view your data.
Find the Smart-1 Line and other great products and services from Utility Relay Company
The Latest Trip Unit Features in a Smaller More Versatile Package.

True RMS Trip Unit for Low Voltage AC Circuit Breakers. Comes Standard With LSIG Functions & QUICK-TRIP® Arc Flash Hazard Reduction

A combined classroom and hands-on experience to provide new and veteran technicians with a solid understanding of the retrofit process.