URC Cornhole Giveaway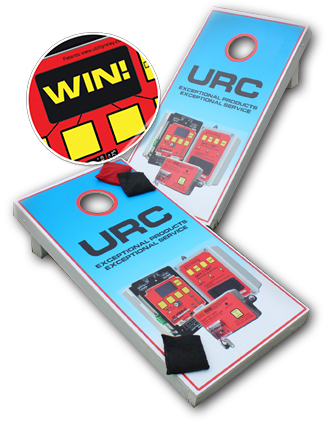 Download our free InfoPro-AC Software from our website.

Send us a copy of your InfoPro-AC Trip History file* for your chance to win a custom URC cornhole set
Step 1: After performing your AC-PRO-II retrofit and testing, save the trip data using our free InfoPro-AC software.
Step 2: Email us a copy of your saved InfoPro-AC Trip History file along with your breaker information (Manufacturer and Model #) to Cbohrer@utilityrelay.com
Contest ends Dec 28 2018. Winner will be drawn on Jan 7 2019 and notified via email.
*One entry per breaker type per customer
Find the AC-PRO Line and other great products and services from Utility Relay Company
The Latest Trip Unit Features in a Smaller More Versatile Package.

Direct Replacement Trip Unit for MasterPact and Merlin Gerin Circuit Breakers with STR-18M, 28D, 38S or 58U Trip Units In a 60 Hz Environment

A combined classroom and hands-on experience to provide new and veteran technicians with a solid understanding of the retrofit process.