What's New
July 20 2023
Mitigating Impact of Labor Strike
We understand you may have concerns about a potential strike in the shipping industry that could disrupt supply and lead to shipment delays. Timely deliveries are an important part of your business and we want to assure you that we have made efforts to minimize any disruption. We have established partnerships with alternative carriers to help us manage delivery during this time and we have already started utilizing them. While we cannot control these external events, know that the URC team is fully committed to maintaining the high standard of service you expect from us.
---
July 18 2023
Introducing the Breaker IQ™
We're happy to introduce BREAKER-IQ™ - a full color touchscreen display, control and data hub for AC-PRO®
BREAKER-IQ™ improves operator safety, reduces arc flash hazards, and enhances operational efficiency. By minimizing the need to physically access the circuit breaker, this innovative product contributes to a safer and more efficient operating environment.
BREAKER-IQ™ will be available starting in Q4 2023.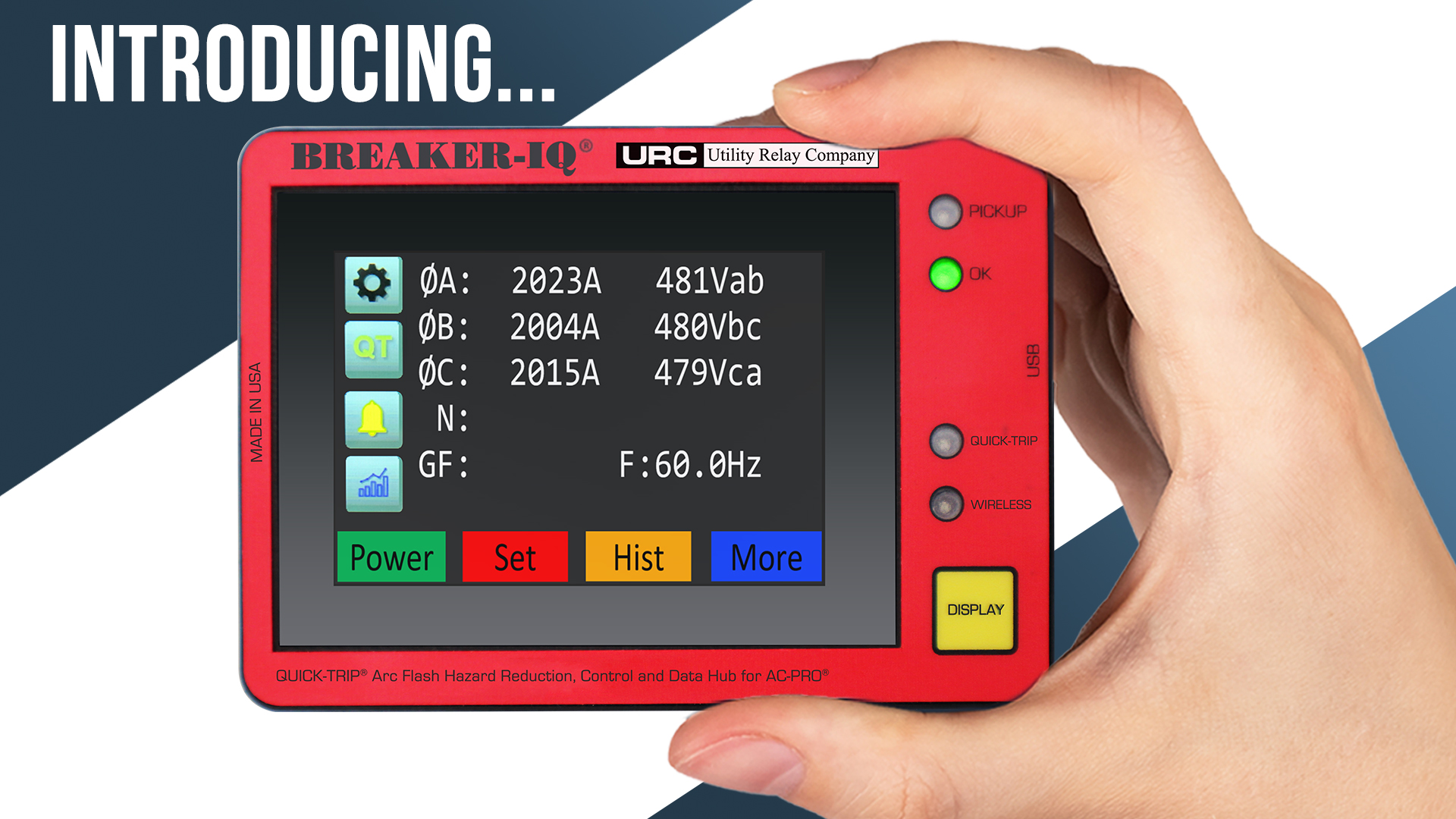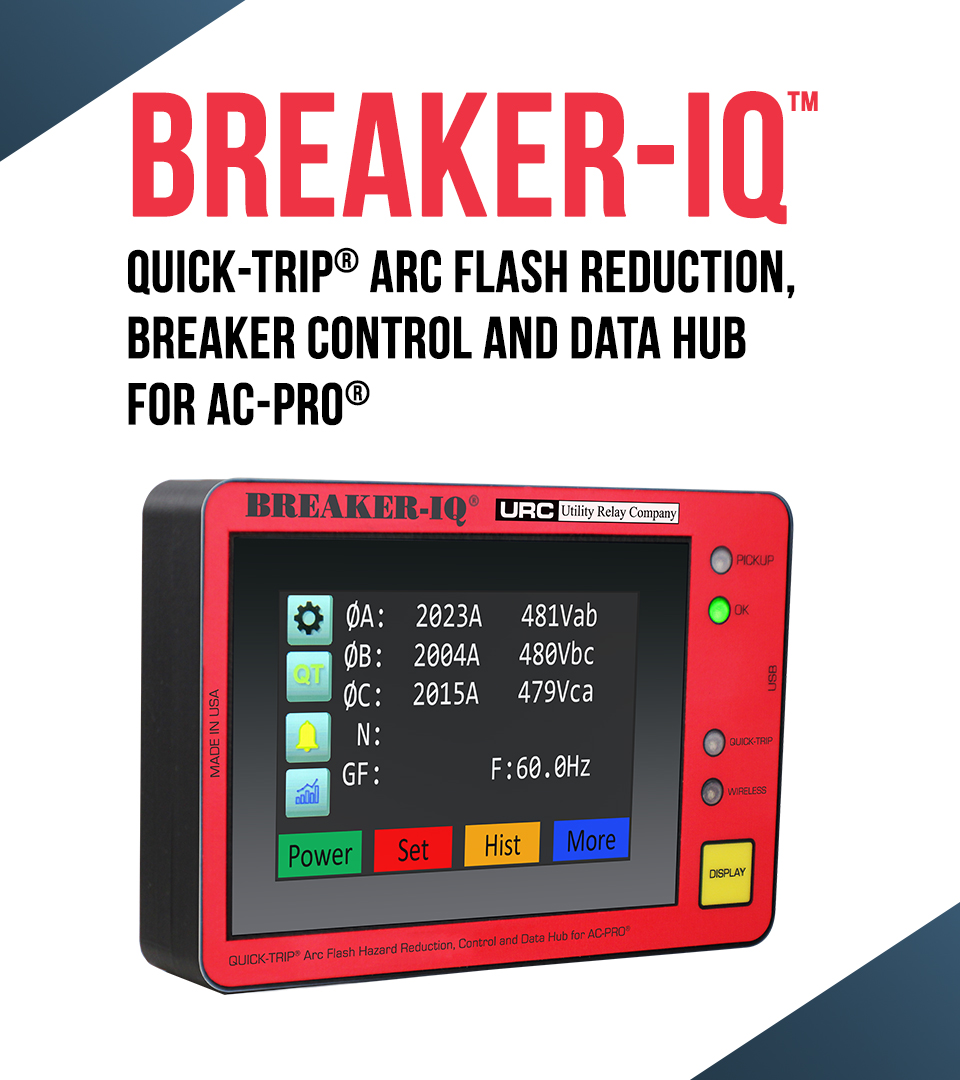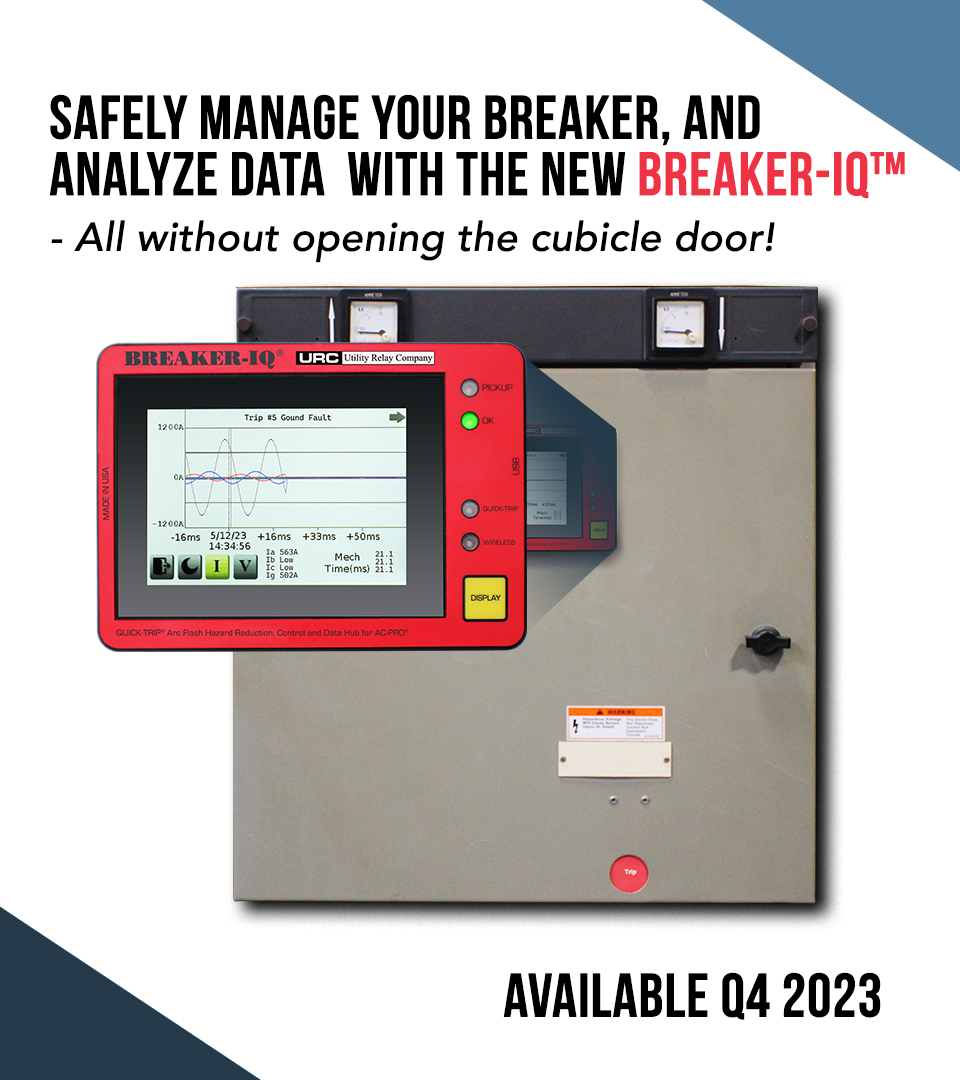 ---
Jan 20 2023
AC-PRO® End of Life Announcement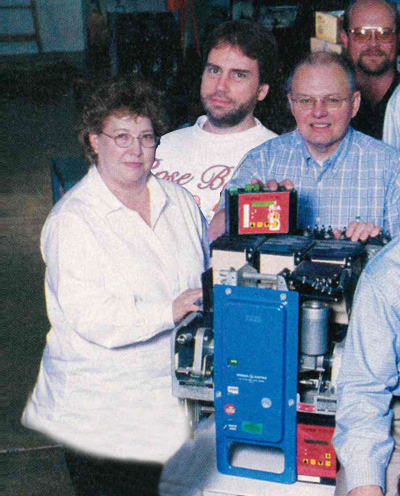 Due to component obsolescence and limited availability, we regret to inform you that after more than 26 years, our original AC-PRO® trip unit is approaching end of life.
We estimate that we will no longer be able to supply AC-PRO® trip units starting on July 31, 2023.
While the majority of our customers have already made the switch to AC-PRO-II® over recent years, we do realize this will be an inconvenience for some. We will work to support you as well as possible during this period of transition and moving forward.
Additionally, please note the following:
This end-of-life announcement only applies to our original AC-PRO® trip unit, commonly referred to as AC-PRO-I. It does not apply to any other units.
The end-of-life date of July 31, 2023 is an estimate and could vary slightly.
As the end-of-life date approaches, lead times for AC-PRO® may be negatively impacted.
There will be no change to AC-PRO® warranty coverage and support.
Out of warranty AC-PRO® units will still be supported but repair capabilities may become limited.
If you are unfamiliar with AC-PRO-II® or would like to learn more about its features and benefits, training is available. Simply reach out to your URC Sales Engineer to arrange.
Our original AC-PRO® trip unit has the honorable designation of having the longest production run of any low-voltage trip unit in history. We have produced AC-PRO-I trip units for nearly 27 years and it would have been even longer if it weren't for situations outside of our control. We are extremely grateful to our many customers who have been longtime AC-PRO® users – many of whom have been users since the very beginning.
While we are putting AC-PRO-I behind us, we are excited to continue providing superior solutions for your electrical protection needs. Our flagship trip unit, AC-PRO-II®, along with AC-PRO-MP®, ZERO-Hertz®, and the recently launched AC-PRO-NW®, all lead the industry with innovative features and untouchable service, delivering the functionality you need when you need it.
Here's to the next 26 years!
---
Jan 1 2023
NETA PowerTest 2023 Conference and Exhibition
We are very excited to be taking our breaker modernization course to this year's NETA PowerTest in Orlando, Florida! Read about the re-tooled course we are calling, "Low Voltage Circuit Breaker Modernization." Follow the link and register for PowerTest today! Powertest.org.
---
Dec 17 2023
AC-PRO-NW Available for Pre-Order
NETA Customers are already in the know now it's your turn. AC-PRO-NW™ is almost here! Earn your 10% Early Adopter Discount on Pre-Orders of AC-PRO-NW™ placed via our Kit Ordering Guide (KOG) between November 21, 2022 and February 28, 2023! Visit UtilityRelay.com/NW for more details.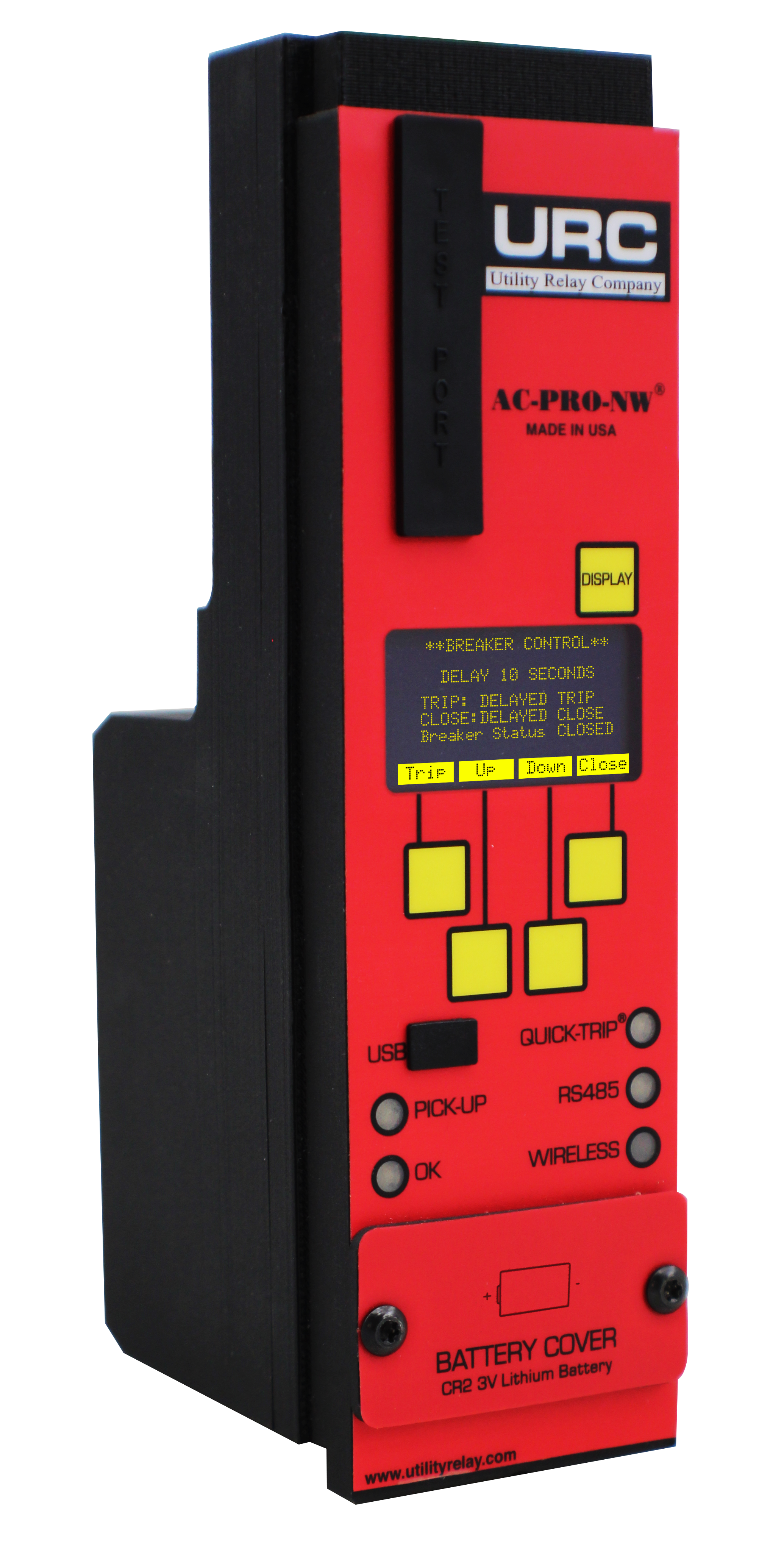 ---
April 9 2020
ABB SACE EMax E3 Series Retrofit Kits NOW AVAILABLE!
Complete protection retrofit kits for SACE Emax E3 circuit breakers.
ABB SACE air circuit breaker series launched in 1990, with many versions now out of production or obsolete. Curb the cost of an expensive replacement with a cost-effective retrofit offered by Utility Relay Company.
Replaces OEM PR series trip units
The AC-PRO-II® trip unit is installed where existing trip unit was located
Reuse OEM Actuator
Replacement CTs included in kit
---
March 10 2020
The Settings Conversion Calculator is Utility Relay's newest solution. Available to our customers free of charge, this tools allows you to convert the settings from your existing trip unit into similar settings for the AC-PRO® and AC-PRO-II®. Try it for yourself here.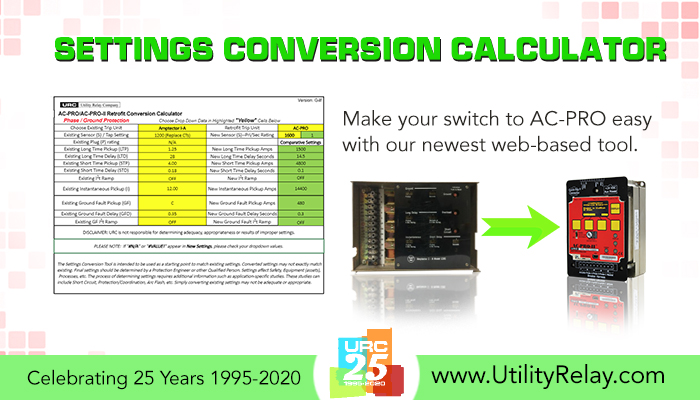 ---
Dec 6 2019
Manage your line-up the smart way
with Smart 1-Line™
Based on a rugged, touch screen industrial computer, Smart 1-Line™ is URC's modern turn-key solution for monitoring your AC-PRO® and AC-PRO-II® networks at one convenient location.